Truck & Bus Tyre Services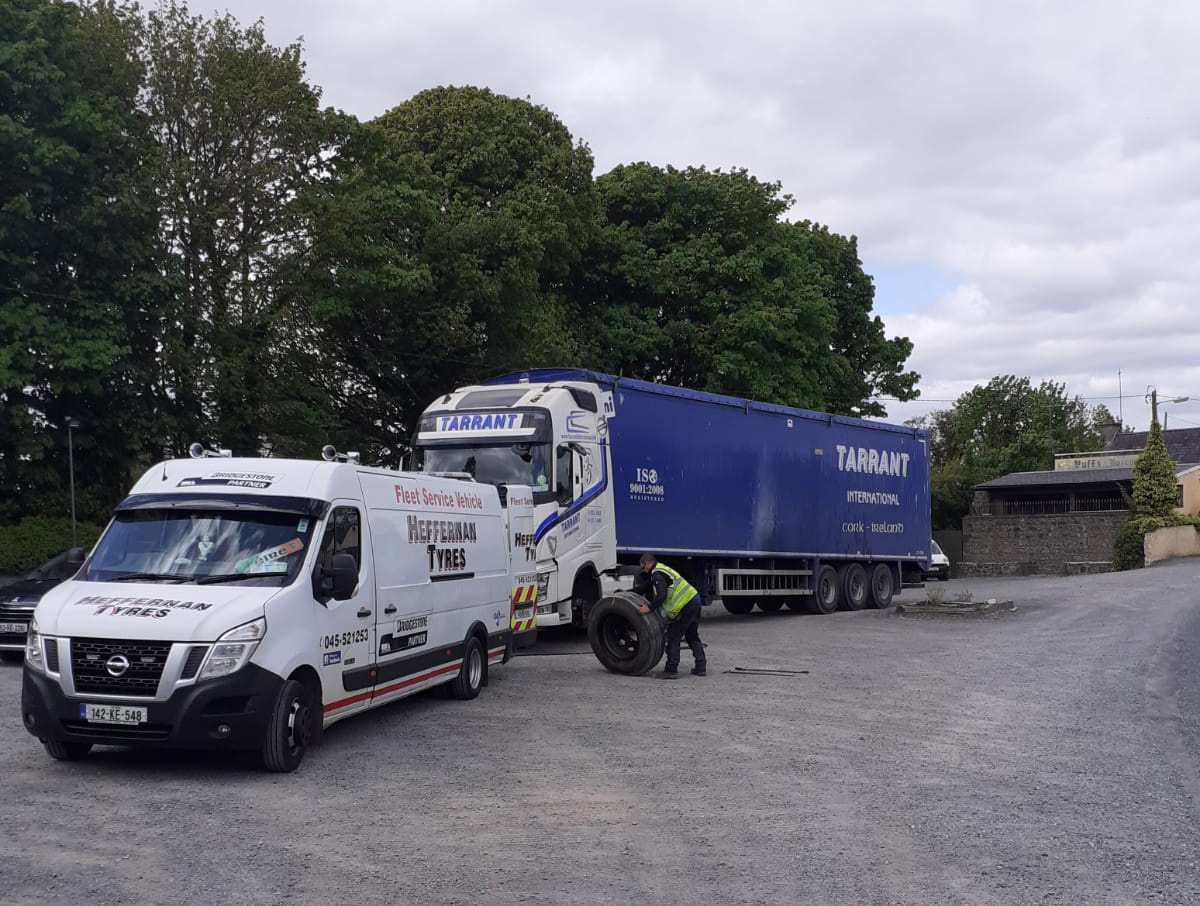 Truck Tyres Kildare
Our range of truck tyres and services will help you maximise the profitability of your business. Continental, Michelin, Bridgestone, Firestone and a Budget range to suit all.
We can cater for your fleet with our National & International Breakdown Service. As well as that we have a wide range of track tyre & bus related services, including:
24/7 365 Ireland and Europe wide roadside assist service provided through us and our service partners
Members of Conti 360 and Bridgestone Service Europe
Dedicated fleet reporting and maintenance programmes
PPk (Price Per Kilometre) packages available tailored to suit fleet needs
Truck Wheel alignment
Providing truck tracking at our tyre centre or at a location that suits you
We would be happy to quote truck tyre prices at your request. Please contact the office on 045 521 253 for information.